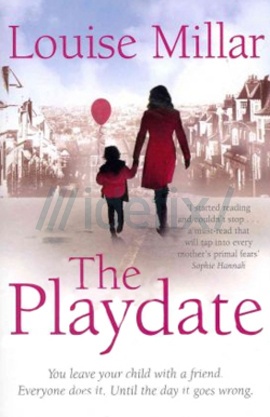 Blurb:
You leave your kids with a friend. Everyone does it. Until the day it goes wrong.
Inspiration:
When my kids started school in London, we were emerged in playdates. I realised how other parents and myself were just going on our instincts. None of us knew each other before moving to the city so we had to do our best to establish if the other parents was trustworthy. I thought that it would make an interesting subject for a thriller – what if you choose the wrong parent to look after your child?
Review:
Thank you to Pan MacMillan for kindly sending me a review copy. This is a rare review for me as I never read thrillers but I randomly came across it and the blurb pulled me straight in. I don't have children of my own but I have a nephew and this really did open my eyes.
The end of the opening chapter suggests that something will happen to the main character Callie and I immediately thought of an illness such as Cancer or perhaps, she's moving abroad? When it is revealed what the big secret is, it let me down a little because I personally didn't view it as a big deal.
It was interesting to see how Callie and her neighbour/close friend, Suzy led very different lives. It was almost like watching the poor vs. the rich – I'll let you read the book to see which is which!
The pace at the beginning of the narrative was calm and I wasn't really sure where Louise was taking us with the narrative and then it hits you out of nowhere. The drama progresses more and more until the end which is strangely left with a lot of unanswered questions.
What I will say about this novel is that all the way through, I blamed the wrong character.
Twitter: @l_millarwriter
Website: http://www.louise-millar.com/