Morning all,
There seems to be a bit of a pattern with my weekly Sunday posts – the majority of the days seem to be good but then somehow, a spanner is thrown into the works. I woke up on Tuesday morning at 1:30am with extreme back pain in my right hand side; fast forward to 11:40am and after waiting in the doctor's for 70 minutes, I was finally seen to and told that I have a minor kidney infection. Lovely. Just lovely…
Sunday aka. Lazy Day
Last Sunday after I set my blog post live, the Mr took me to a local garden centre for afternoon tea and so far, he hasn't let me down in terms of restaurants/cafes but for £8.50, it wasn't exactly brilliant. I'm not one to moan but if a customer says, "I'm allergic to cream," you don't go ahead and put cream on their scone and cake, do you? We managed to get back to his in time for the Community Shield and thankfully, we won!
Stir-Fry Heaven
I haven't had a chicken stir-fry in SO long. The other evening, the Mr and I decided to cook together for the first time and it went rather smooth – no arguments, no nothing. Normally, I cook and he sorts out dessert but this time, we decided to make a chicken stir-fry and the only thing we needed to cut up was the chicken and the mushrooms. We were lazy and bought a packet of vegetables, rice noodles and the sauce. It was delicious! I've never had rice noodles before but I think they're a solid favourite.
Mid-Year Clean Out
I'm not a messy person but if there is one thing I can't stand, it's hoarding. I have to have a massive clean out and move around of my room at least twice a year (mid-year and again before Christmas). We recently purchased an Amazon Fire Stick which has ALL the TV shows and movies you could ever possibly need, so what did I do? I got rid of 90% of my DVDS. I kept my Harry Potter collection (obvs) as well as all my Christmas and Nicholas Sparks adaptations. I've had a huge move around in terms of wardrobes so now, I have more space! Did I take before and after shots? No. To quote Hermione Granger, "what an idiot…"
Team Building Day
On Friday, we had a team bonding day at a small adventure area somewhere in the North West and you know what? It was flippin' fun. We split off into three teams for the morning activity where my group did the leap of faith. Now, if you read the chunky paragraph at the top, you'll know all about my kidney infection so I sat that one out. Then, came archery and I knew that this was going to be my favourite activity – hello bulls eye! We made it into a little competition with the other group and sadly, they beat us by 10 points. After lunch, we split off into teams of four/five to do orienteering followed by raft building. I am so glad that I opted to not go in the water because by the look on everyone's faces, it was cold! Overall, it was a really fun day!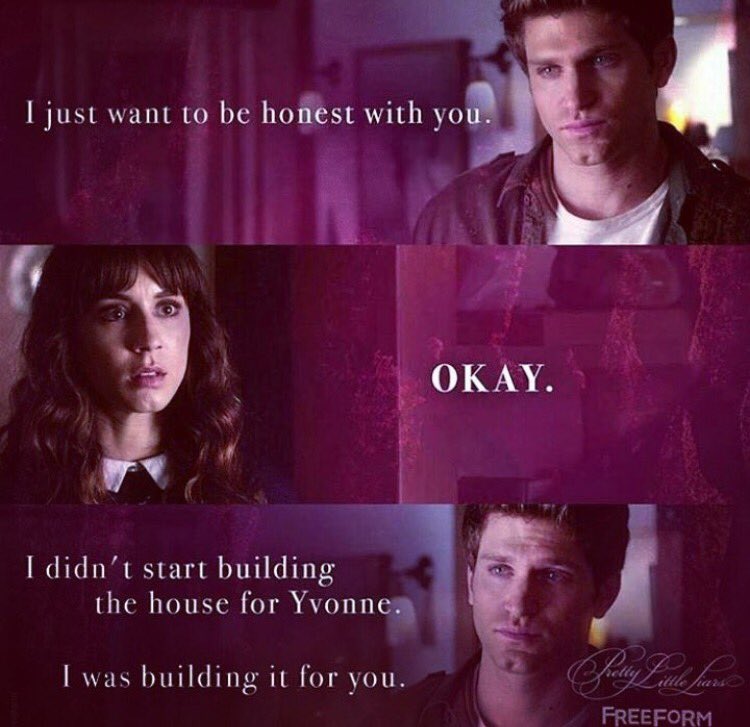 Pretty Little Liars – S7 Episode 7 "Original G'A'ngsters
In last week's episode the final four minutes focused on Sara Harvey being murdered in the bath and as the Liars discover her fate in the opening of this week's episode, they didn't look remotely bothered. I mean, can you blame them after all she did? She claimed to be protecting Emily but she never told her any information about A.D or what she knew, did she? I did like watching the odd relationship between Jenna and Sara – it was just crazy! Caleb giving Jenna a pretend massage, well that was just pretty amusing.. The writers are slowly bringing back familiar characters and this week, it was the return of Jason and within seconds of being back on-screen, he ordered Mary to leave but after some convincing from Alison, he's allowing her to stay. I'm not sure what season it was but remember when Aria and Jason had a little thing going on? Well, it would seem that in the five-year break, they had a relationship of some sort and with them both remaining quiet, it just makes me a little bit suspicious of the pair.. The flashback between Jessica and Mary (played by the same actress) was fantastic and probably my favourite part of  this week's episode – it filled the smallest of plot holes from a previous season but I really enjoyed it. From last week's episode, we know that Aria and Ezra are engaged (throws confetti), yet rather randomly Ezra wishes to elope. Okay… But why? Just before they're about to leave, who comes knocking on the door but the police. Nicole may be alive. WHAT? THEY WERE GETTING THEIR HAPPY ENDING! Bloody hell. If that isn't bad enough, Toby practically broke Spencer's heart into little tiny pieces and the writers have definitely pinched the "I'm building a house for you," line from The Notebook and I do believe that it isn't their final scene together (throws confetti, again). The main part of the episode was in a cellar – will the girls never learn? Long story short, Mary had another child, a girl who is around the same age as the Liars. A.D = Aria Drake? That theory is ALL over Twitter and as amazing as it would be, Aria is probably my favourite character and I would hate it if she was part of the A team.
AND BREATHE. I just flipping love that show..
How has your week been? Let me know in the comments below.
EL xx